Bulk weighers
Integration to improve performance

Accurate and durable bulk weighing systems

Reduced wasted grain to improve profitability

Integrated weighing capabilities to suit your facility
Integration to improve performance
Continuous bulk weighing systems offer grain handling and processing facilities the freedom of accuracy, reducing waste and improving operational performance. Bulk weighing systems can be integrated to the necessary parts of a grain handling production line in order to manage the flow of grain into processes such as blending, mixing, storing and unloading.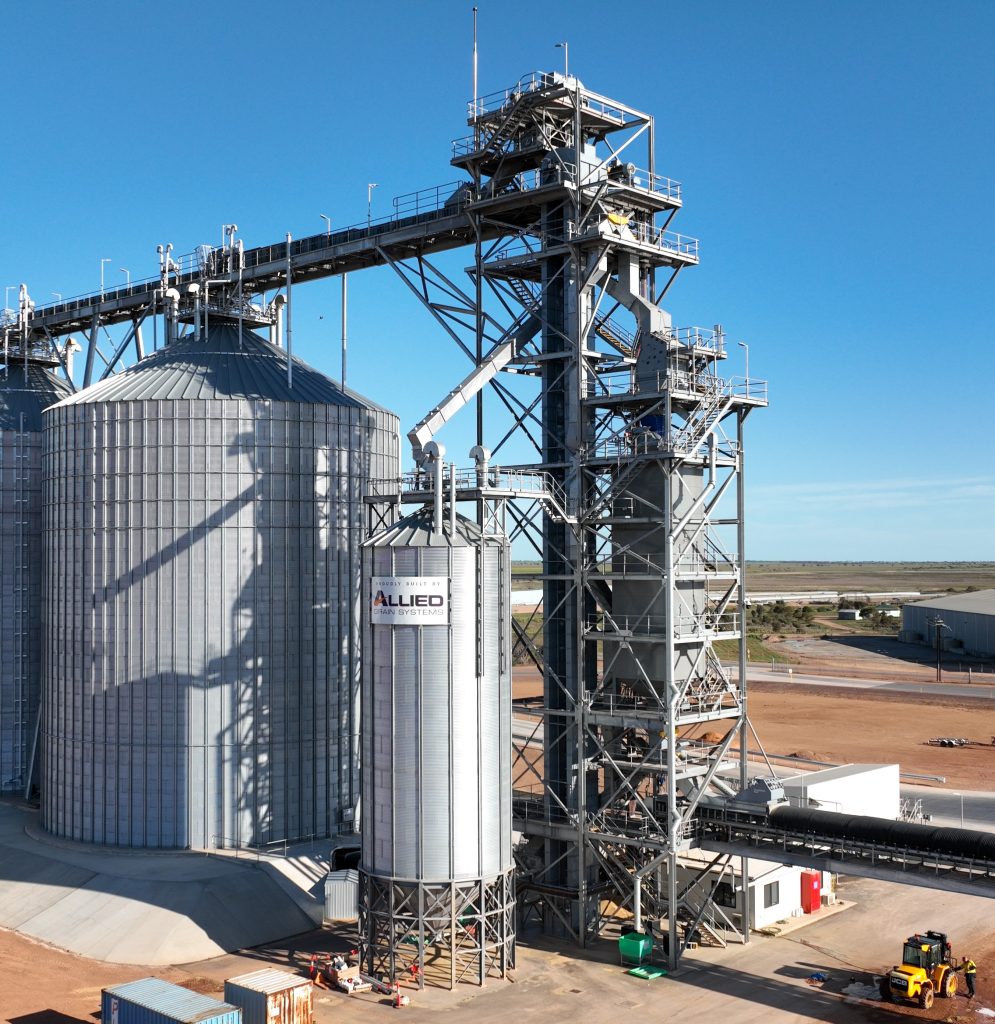 Accuracy and Sizes
Allied Grain Systems provides accurate weighing of free flowing bulk materials through our bulkweighers. Our bulkweighers are designed and manufactured to have dependability and durability to have an extensive lifetime.
We consider the requirements for each application and tailor-make a solution to suit the needs of each client. We all variables, from capacity requirements, location requirements, materials that will be handled, environmental requirements, service needs, and clean out solutions. Each bulk weighing system undergoes extensive testing to ensure that it will perform at the highest level for both in coming and out going product weighing.
Meet Andy. Andy Laidlaw is a grain farmer from Ararat, a former gold mining town in regional Victoria, nestled

[…]

Click below to Listen to our Podcast episode with Kayla, hosted by Emma Smith. Kayla Evans was raised

[…]
I am interest in a bulkeigher system but not sure where to start?
Our staff can help to suggest the right bulkweigher solution based on your requirements. For an obligation free discussion, call us on 1800 689 433
Does the product come with installation?
We can manage the installation of your bulkweigher as required.
What kind support is provided?
As well as helping you to select the right model to suit your specific needs, we can help project manage the design and installation of your bulkweigher, including any additional systems.