Redesigned from top to bottom

Minimise grain damage and dust

Durable and low maintenance
GrainVac VRX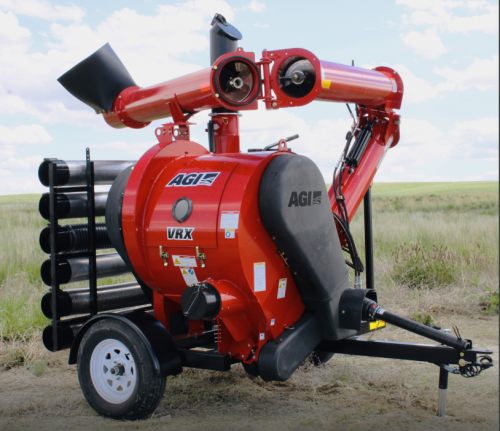 AGI's GrainVac VRX was redesigned from top to bottom. Every piece has been examined, questioned, and extreme tested individually and as part of the whole system – in both controlled environments and in the field. With the VRX we have taken design, engineering and testing to a whole new level.
Jim Collis and his wife Sally manage Glen Hope, the 14,000 acre farming operation in Beckom, NSW which has been

[…]

How Geoff enhanced longevity and marketability In partnership with his wife, Alison, Geoff Bergmeier manages a mixed grain and livestock

[…]
Which GrainVac is right for my farm?
Through our relationship with AGI, Allied Grain Systems has access to a great range of portable GrainVacs. To discuss which is best for your farm, please contact Cameron Livolsi on (02) 6382 7474
How long does delivery take?
Generally speaking, we allow between 8-12 (?) weeks for delivery, depending on the model and specifications of the auger required. We will discuss this with you prior to ordering and endeavour to work with your timeline.